A cool breeze blows over the lake and through the guests, gently brushing the bride's veil. The water lapping against the dock provides the perfect soundtrack to the groom's vows. Great Waters is hosting yet another wedding and Dawn Leonetti is the mastermind behind it. With wedding season right around the corner, we talked with Leonetti, Senior Manager of Weddings & Social Events at Reynolds Lake Oconee, about what it takes to get a wedding off without a hitch at Reynolds.
What do your clients say about having a wedding at Reynolds? What do they think makes it so special?
Many times our weddings are for the children and grandchildren of the Members, and they often have fond memories of time spent at the lake as they were growing up. These couples want a beautiful setting on Lake Oconee and they want their friends and family to experience all of the amenities that we offer here at Reynolds.
At Reynolds, there are several venues to suit the needs of any couple on their big day. How do you help them pick the perfect spot?
What I have found is that it can be very overwhelming when planning a wedding, so I like to give as much information upfront as possible with the initial inquiry. I'll typically start the process by sending an email with an electronic flipbook that includes photos and a description of each venue with capacity information and rental rates. Across the Reynolds campus we have seven beautiful venues to choose from, and these range from a beautifully restored 19th-century rustic barn to an idyllic lakeside club setting at Great Waters. Also included in this flipbook is basic information on amenities, restaurants, a list of recommended vendors, frequently asked questions, and our current menus and bar packages. If they are interested in learning more about our food & beverage minimums, availability of dates, or scheduling a tour, that is when we dive into more detailed conversations.
Our flipbook is a useful resource as it helps direct the couple to which venue fits best for the size wedding they are planning. For example, if a couple is planning a small wedding for up to 50 guests, I can suggest The Rock House or The Lake Club Ballroom, but if the couple is planning a wedding for over 100 guests, then we can discuss The Sandy Creek Barn or The Event Lawn at Great Waters.
Guest Wedding Flipbook – Reynolds Lake Oconee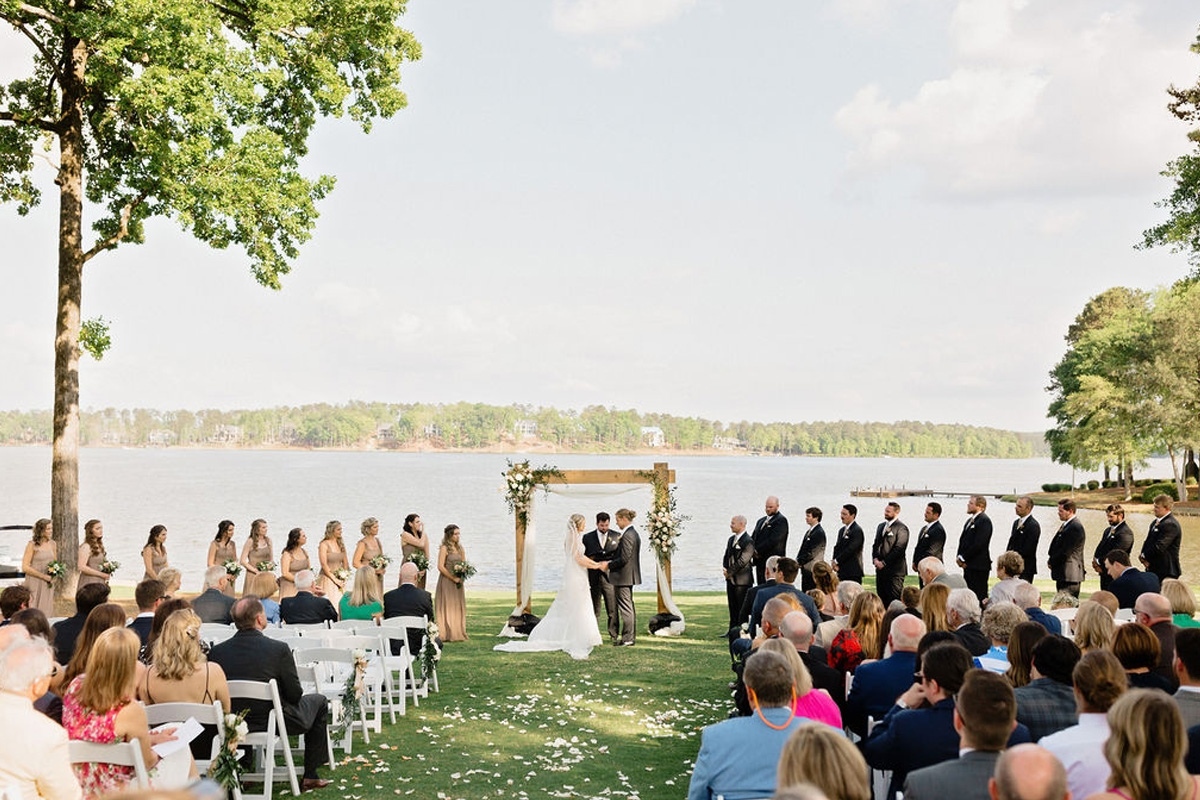 What other amenities does Reynolds offer the bridal party besides the perfect venue for the ceremony and reception?
We offer rehearsal dinners, engagement parties, bridal luncheon sites, room blocks at our cottages and condos, and organizing group tee times and sporting ground activities. Once I begin working with the couple, I can also assist with recommending the perfect vendors (wedding planner, photographer, florist, boat rentals, and even fireworks).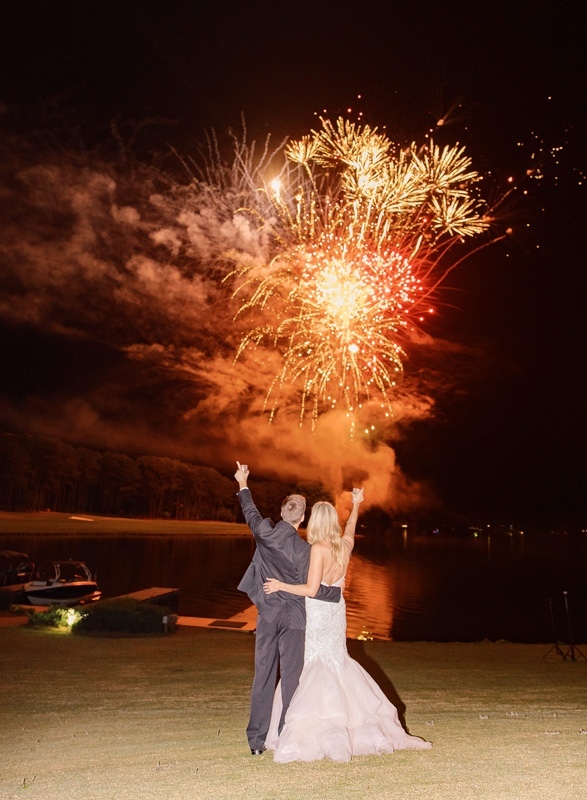 As you mentioned, there are so many elements of a wedding that need to be arranged like food, drinks, flowers, photography, etc. How do you work with the couple to organize the event?
I meet with the couple and we sit down to discuss what type of reception they want: do they want a plated dinner or a dinner with a variety of food stations? We also discuss their bar arrangements. If requested, we can schedule a call or meeting with our Executive Chef Zouhair Bellout if they are interested in creating a custom menu. I also assist with scheduling a wedding tasting if they would like. We have the recommended vendor list that includes vendors we have worked with and love. Although the couple is not required to use these vendors, it gives them a place to start. We do require that the couple has a wedding planner, and I'll work with that planner to finalize the timeline, set-up details, and rentals (tent, lighting, dance floor, stating, upgraded tables/chairs, etc.).
Reynolds Weddings by the Numbers
Biggest wedding
500 guests at The Sandy Creek Barn
Smallest wedding
10 guests at The Rock House
Number of weddings held in 2022
24- huge year! It was a record year for us. In 2021 we had 16 weddings.
Number of weddings scheduled for 2023
14
People on your team
Last year we added Connie to our Catering Team as a Catering Coordinator so she helps me now with all wedding tours, meetings, tastings, and the day of. On the wedding day, we have an entire culinary team and banquet team that execute the weddings.
People on banquet staff
Depending on the size of the wedding we can anywhere from 3 banquet/bar staff manage a small wedding to 10 banquet/bar staff manage a 150-200 person wedding.
No matter the size of your wedding celebration, Reynolds Lake Oconee has the rehearsal dinner, ceremony and reception venues to make your every wedding dream a reality. Learn more about weddings at Reynolds Lake Oconee.