If you had to pick a region of France that most closely resembled California's sunny, warm landscape, it would likely be France's Rhône Valley, which, from a wine point of view, starts inVienne and runs south to Avignon. So why has it taken California vintners so long to come around to Rhône grapes like the sultry, spicy syrahs and juicy, cherry-scented grenache?
The answer is long and fascinating enough to fill an entire book, which Patrick J. Comiskey, from the LA Times, has recently written. As he points out in American Rhône (University of California Press, 2017; $35), things were looking good for Rhône wines back in the 1970s. But with the arrival of Australian shiraz (same grape as syrah) in the 1990s, syrah took off, and that success became its undoing as syrah was planted willy-nilly, resulting in a sea of mundane wine.
That is no longer the case. The newest chapter in the American Rhône saga features some of the most exciting bottles on the West Coast. Vintners have gotten hip to the fact that the French grow syrah mainly in cooler spots of the Rhône, and have responded by planting vineyards in the cold Pacific breezes of the Sonoma Coast and the cool reaches of Santa Barbara County. Winemakers are also searching out old, forgotten plantings of Rhône varieties, creating intense, fascinating reds from centenarian vines.
Along the Pacific Coast, syrah is just the beginning. If you embrace its wildness, as the current generation of winemakers has, you'll find it will open up an entire world of wines—from crisp, mineral whites like vermentino to bright, juicy grenaches and tannic, brooding carignans—that redefine "California wine."
Although there's a great deal of excitement around syrah and its brethren grown in California, it will take some hunting to find these select bottles (next page). Many of today's top producers are new and small, with limited supply. To get these wines, call the winery and see if they can ship to you, or if they can recommend a local restaurant that's pouring them. Or use wine-searcher.com to locate a store with the wine in stock: This site lists the inventory from more than 85,000 stores around the world so you can locate bottles and comparison shop; the free version offers up to 50 results for each search, while the "pro" version, at $55 a year, unlocks the entire database and allows you to record and share tasting notes as well.
And note that not every store or winery can ship to Georgia, which requires out-of-state wineries to acquire a direct-shipping license and allows residents to order no more than 12 cases from out of state per calendar year.
Here are a few of American Rhones we recommend you try.
Tercero
2014 Santa Ynez Vineyard Grenache Blanc ($30)
Grenache blanc is grown all over southern France, but author Comiskey suggests that California actually does a better job with the grape than the French do. Tercero supports that idea, streamlining the grape's creamy, ripe fruit flavors with a vibrant line of acidity.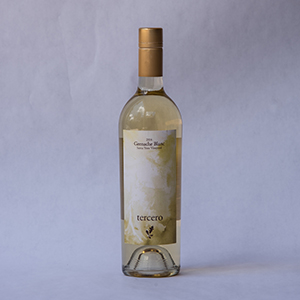 Tablas Creek
2016 Paso Robles Vermentino ($27)
Tablas Creek, a joint venture between the Perrins of Chateauneuf-du-Pape, France, and their U.S. importer, Robert Haas, was one of the main instigators of the Rhone movement. They also are among the very few to grow vermentino (known as rolle in southern France), turning out an example as bright and crisp as a green apple. Also look for their lush, satin-textured Cotes de Tablas white and red blends, crafted in the style of Chateauneuf-du-Pape wines but without the hefty price tag.
àMaurice
2016 Columbia Valley Viognier-Marsanne ($35)
Viognier makes one of the Rhone's most stunning wines, Condrieu—but you'll pay dearly for it. Look instead to Washington State, where the grape is finding a second home. This example plays the grape's intense florality and peachy fruit off of marsanne's more savory flavor for a deliciously balanced white.
Qupé
2012 Santa Maria Valley Bien Nacido Hillside Estate-Roussanne ($40)
Roussanne doesn't like to be rushed. Winemaker Bob Lindquist ages his in oak barrels for a year and a half and then holds it in the cellar to let the rich texture fill with nutty, quince-like flavor. It's even better if you can cellar it for another eight years; great roussanne ages superbly.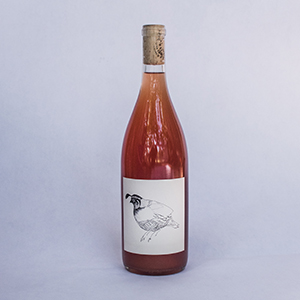 Broc Cellars
2016 Mendocino Gibson Ranch Gris Gris Grenache Rosé ($27)
Grenache comes in white (blanc), red (rouge), and gris (gray, but really more a dusty pink in the glass). This one comes from a 100-year-old vineyard, and those old vines produce an intense rose, more like a light red in color and flavor.
Bonny Doon
2013 Central Coast Vin Gris Tuilé ($26)
Randall Grahm was one of the original Rhone Rangers. This is one of his more curious wines, a blend of six Rhone varieties that's aged in glass carboys in the sun—an old tradition in Provence. The solar treatment turns the wine nutty, a little like a dry Sherry, with light red berry flavors and orange highlights.
Lioco
2015 Mendocino Sativa Carignan ($30)
In France, carignan has a reputation for being tough and rustic in flavor. Matt and Sara Licklider make Sativa from 70-year-old dry-farmed vines at around 2,300 feet in altitude. The result is intensely dark and peppery, capturing a sense of Mendocino garrigue, the French term for the scent of Mediterranean herbs and scrub.
Arnot-Roberts
2015 Sonoma Coast Syrah ($40)
Duncan Arnot Meyers and Nathan Lee Roberts have been pushing the boundaries of syrah in California since they started this winery in 2001. This juicy, fresh syrah will give you a taste of their lean, brisk style; if you like it, seek out the Clary Ranch, an even leaner, more fragrant example.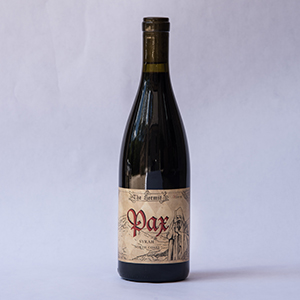 Pax
2014 North Coast The Hermit Syrah ($40)
Pax Mahle has been on the forefront of the cooler-climate syrah movement in California since he founded his winery in 2000. The Hermit—a nod to Hermitage, one of the Rhone Valley's most famous appellations—blends syrah from several vineyards along California's northern coast to create a wine that's both full of dark, juicy fruit and light on its feet.
Skinner
2014 El Dorado County Mourvedre ($28)
Chris Pittenger started this winery in 2006 after learning that one of his ancestors arrived in California for the Gold Rush and stayed to start one of the state's first commercial wineries—growing Rhone varieties like grenache and carignan. Pittenger now grows both, and many others. His mourvedre is one of the best in the state, a cool, tart red-fruited version with an herbal savor.