Inspiring tomorrow's great players, today.
At Reynolds Kingdom of Golf presented by TaylorMade, we believe in encouraging the next generation to learn, develop and love the game of golf. Our fitters, instructors and programs are designed to improve all skill levels, whether they're just starting out or already an elite member of the American Junior Golf Association.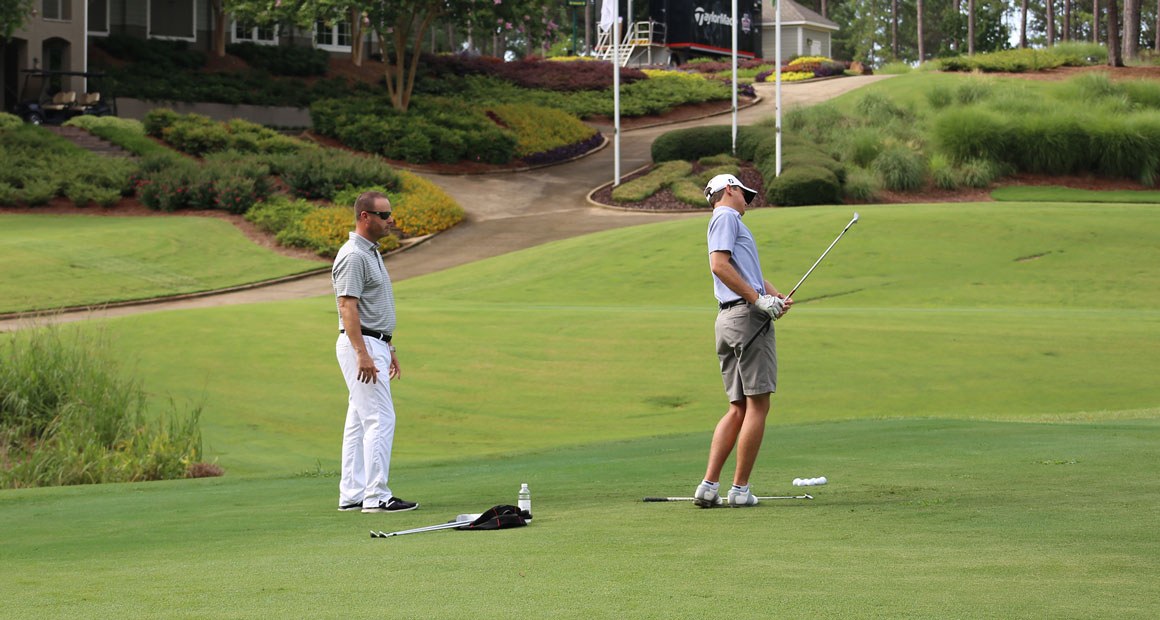 Reynolds Kingdom of Golf presented by TaylorMade is proud to present the most complete junior program in Georgia. The Kingdom Junior Squad is a one-stop shop where your child — a beginner or future college star — can receive world-class instruction, equipment support and mentoring from a team that has led to results for elite juniors, amateurs and professionals. Our system of excellence is not based on opinion. It is based on measurable tests, trials and evaluations that chart the progress of young golfers to success.
Group sessions run in the spring and fall, and juniors may join the program at any time. Please contact us to set up an evaluation and meet the team.
American Junior Golf Association
Exclusive Club Fitting

Reynolds Kingdom of Golf presented by TaylorMade provides a unique golf venue for up-and-coming elite AJGA junior golfers. AJGA athletes have the opportunity to receive identical services and experiences from technicians who have fitted AJGA alumni Dustin Johnson, Sergio Garcia, Daniel Berger, Jim Herman, Jon Rahm, Jessica Korda, Paula Creamer, Natalie Gulbis, Danielle Kang and many more.

Customized Club Building

As an AJGA member, you will receive access to current TaylorMade products. At Reynolds Kingdom of Golf presented by TaylorMade, there are over 500 shaft and 50 grip options available for testing. All clubs made here are customized to a player's personal swing specifications and can be built on-site in a TaylorMade/PGA Tour Trailer.

TaylorMade Tour Preferred Ball Testing

Reynolds Kingdom of Golf presented by TaylorMade now offers AJGA members access to test the performance characteristics of the TaylorMade Tour Preferred ball within our world-class short-game facility. With our full-fit experience, AJGA members will have the opportunity to experience the exceptional distance and control that TaylorMade TP balls provide to golfers.