Improve your skills, deepen your connections.
Exclusive to Reynolds Lake Oconee Members, programming at Reynolds Kingdom of Golf presented by TaylorMade provides ample opportunity for personal attention, game improvement and social connection.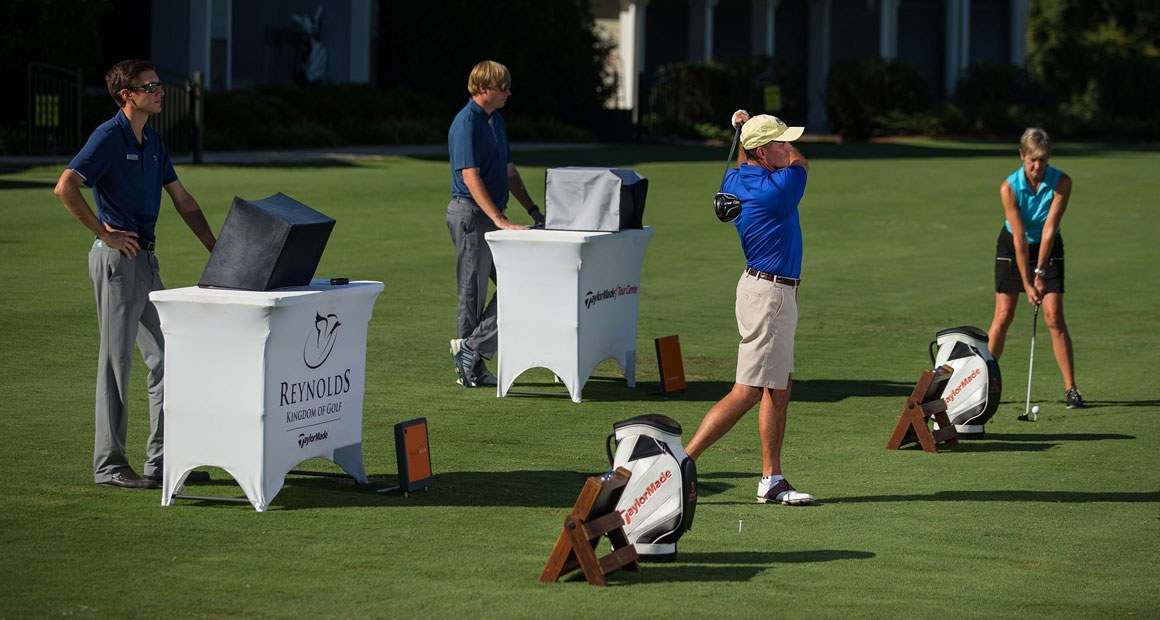 Everyone from beginner to advanced is welcome to attend. Weekly clinics will be structured to the various skill levels of those attending. For beginners, these clinics provide a fun and positive introduction to the game of golf and fellow players. For the intermediate and advanced players, the clinics are a great opportunity to practice and hone your skills.
---
Perfect for a girls' day out! Participants will enjoy 90 minutes of fun and informative instruction covering both long- and short-game techniques.
---
Private Girlfriends Clinic
Gather your girlfriends for a private golf lesson at Reynolds Kingdom of Golf presented by TaylorMade. Our private girlfriends lesson is tailored to teach women of all skill levels the fundamentals of the game in a relaxed and social setting. The instructors of this 120-minute lesson will use their favorite drills, tips and tricks to improve your golf swing in effective and repeatable ways.