Improve your skills, deepen your connections.
Exclusive to Reynolds Lake Oconee Members, programming at Reynolds Kingdom of Golf presented by TaylorMade provides ample opportunity for personal attention, game improvement and social connection.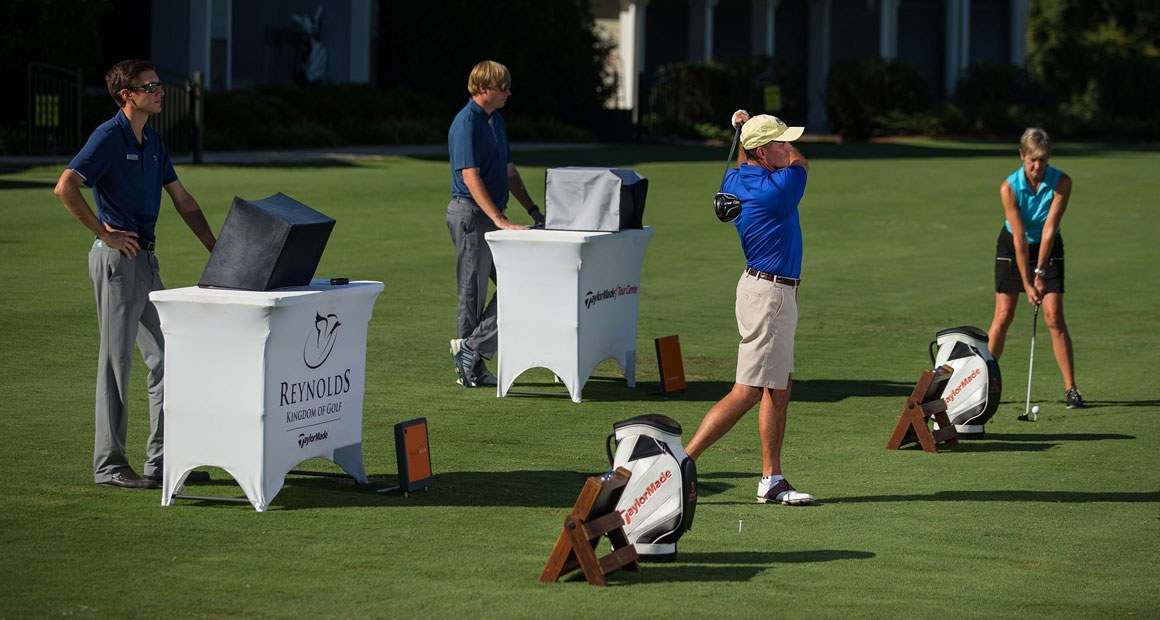 These clinics are designed for those new to the game or looking to freshen up their skills. Member Clinics provide a relaxed, social environment to work on all aspects of golf. The focus of our clinics is to provided feedback and structure to help students learn and develop good habits for the game.


---
This long-term holistic coaching program is designed to progress the student towards playing golf better and longer. Sessions will focus on all areas of the game and will incorporate health and nutrition to help students evolve into efficient golfers. Discussion topics will be sent weekly and TrackMan technologies will be utilized to validate student swing characteristics.